Not sure what it takes to be a CWI?
Weld Inspection Course
If your main concern is to JUST pass the AWS CWI exam, please sign up with any other training program. If you want to learn and understand practical welding inspection as well as prepare for the CWI exam, then Madskills is right for you!
We offer Weld Inspection Training for both companies and individuals which can be used to prepare for the AWS Certified Welding Inspector exam. By offering private tutoring as well as group classes, evenings and weekends, our classes are both flexible and customizable to fit your needs. We even offer homework and practice exams which can be emailed!
Pre-class Homework, 8-day Training and AWS Exam:
$2,450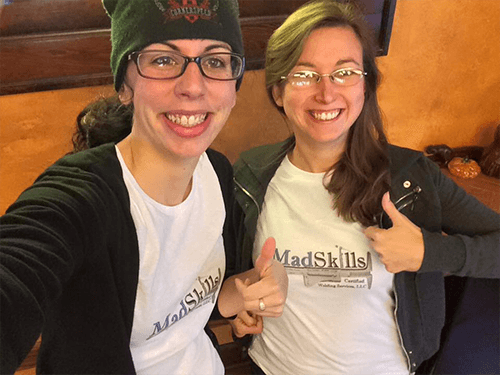 Let us come to you!
Call today to see how we can bring the training and exam to your hometown!
Our training is based on the AWS CWI 'Body of Knowledge' which can be broken down and studied modularly in any or all the following:
Welding Symbols
Common Welding Processes
Weld and Base Metal Discontinuities
Welding Metallurgy
Welding Procedure Specification
Procedure Qualification Record
Welder Qualification
Hands-on Weld Inspection Training
Proper Usage of Inspection Tools
API 1104 & AWS D1.1 Code Clinics
In House Training
Let us come to you
We will travel anywhere in the world and customize the class to fit your schedule.
1-812-821-4884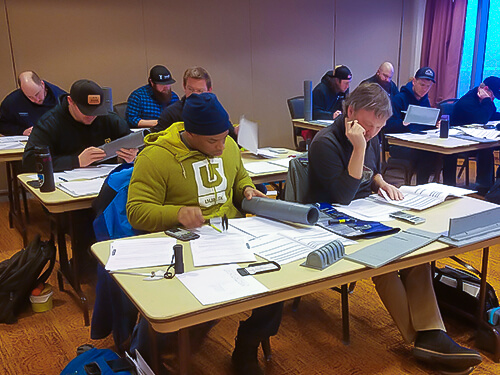 "Course materials & practice tests are better than any other group out there."
"Strongly recommend Madskills to anyone wanting to take CWI courses. Instructor has great knowledge & understanding to help prepare you for the exam."
"Great instructor, well taught course, encouraged student interaction & questions. Lots of real good questions to make ya think."
"I have learned more from this instructor than any AWS or other instructors. I will be recommending this course to everybody I know who is pursuing their CWI."
Registration is NOW OPEN for these Weld Inspection Classes
Shreveport—January 8 – 16, 2022*
Anchorage — January 24

–

February 3, 2022*
Houston—March 5 – 13, 2022*
Casper—April 2 – 10, 2022*
Houston—April 30 – May 8, 2022*
Houston—August 20 – 28, 2022*
*All classes include AWS CWI Exam
All classes include 40+ hours of homework, hands-on inspection training, hundreds of practice questions, & full-length practice exams.
Start Studying Today!
Call to Register
1-812-821-4884
Each student will complete, at a minimum, one assignment for each portion of the exam before the start of class. All assignments are emailed, and questions handled by conference call. Hundreds of flashcards available to study for free on your smartphone.
The sooner you sign up, the sooner you start studying!